A coming-out story that's like many such stories in Nigeria, except this time it happened online: Two Nigerian parents are in shock after their son told them in a WhatsApp conversation that he is gay. The young man, Dan Yomi, is currently a student  in the United Kingdom.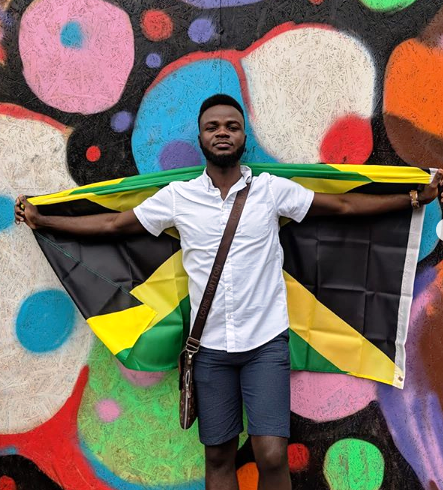 Yomi, the first black Student Union president at Bournemouth University, first came out to his family on WhatsApp, then revealed that information publicly on Instagram. His announcement was met with mixed reactions from Nigerians after a screenshot of his coming-out message went viral on the internet.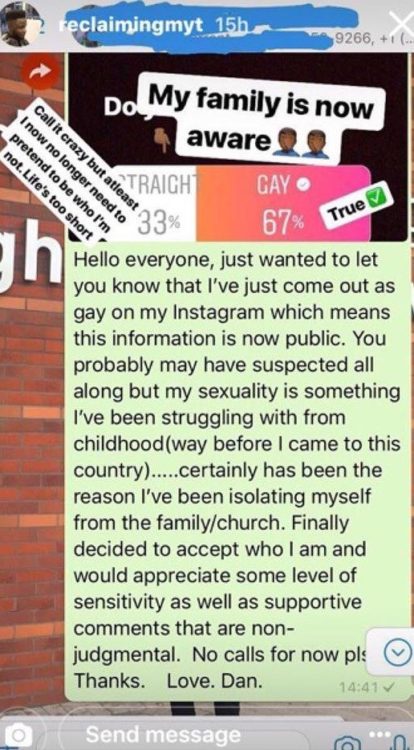 Recently he revealed in an Instagram video that his parents are having a hard time accepting his sexuality, especially his mother who he said has been crying since he came out.
Despite everything that followed after he came out, Yomi is holding up. He says he feels overwhelmed but also free. He came out to his parents because of his love for them, he says.
He adds, "The worst thing you can do to someone you claim to love is to make them love an untrue version of you."
Source: Rights Africa
The post Shock for Nigerian family of student in UK: He's gay appeared first on Erasing 76 Crimes.
Source: 76Crimes