An HIV-positive dancer, one of 57 people arrested in an anti-gay raid in Nigeria in August, has just received a charitable donation toward his medical care from a cross-dressing Nigerian bleaching-cream entrepreneur.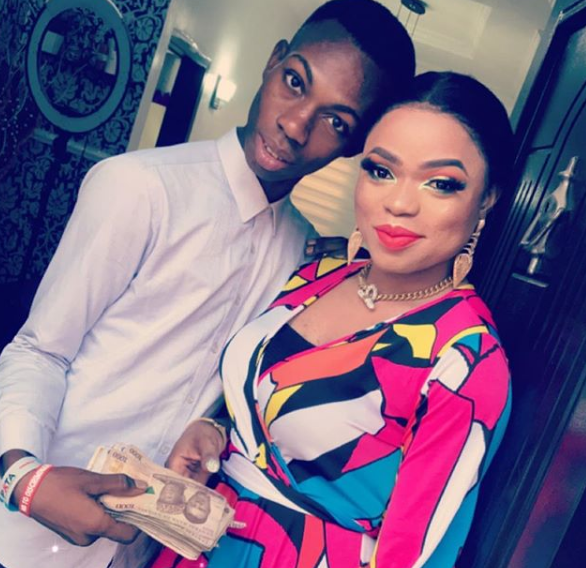 After the arrests and the release of the 57 suspects, dancer Obialor James Brown proclaimed his innocence and told his story in an interview on "Bar Room Therapy," a Nigerian cable TV show. The video of that show went viral.
Cross-dresser/entrepreneur Okuneye Idris, who is popularly known as Bobrisky, shared on Instagram that he was moved to support Brown for courageously speaking out about his HIV-positive status and for defending himself after the arrests. Brown and 56 others were paraded before the media by the police in Lagos. All were later released.
Bobrisky wrote about his donation of 100,000 naira (about U.S. $275) to Brown:
"I'm inspired by u darling cos u came out to tell the world wat u are going through. The day I saw your viral video I was so like 'who is dis strong guy?' Now let me tell u darling…. Ask me anything I mean your heart desire I'm ready to support u. Lets start from 100,000 cash first."
Brown shared videos of the two of them on Instagram dancing and showing off the money that Bobrisky donated.
In recent weeks, Brown has been enjoying massive attention from the media, and the number of his followers on social media has increased rapidly, making him an instant celebrity.
Source: Rights Africa
Related article:
The post Publicity + charity: Cross-dresser helps arrested viral video star appeared first on Erasing 76 Crimes.
Source: 76Crimes