LGBTQ+ Nigerians benefit from the support provided by volunteer counselors via the Qtalk app. (Tenth in a series)

---
Get a free subscription: Keep informed and
support the African Human Rights Media Network
---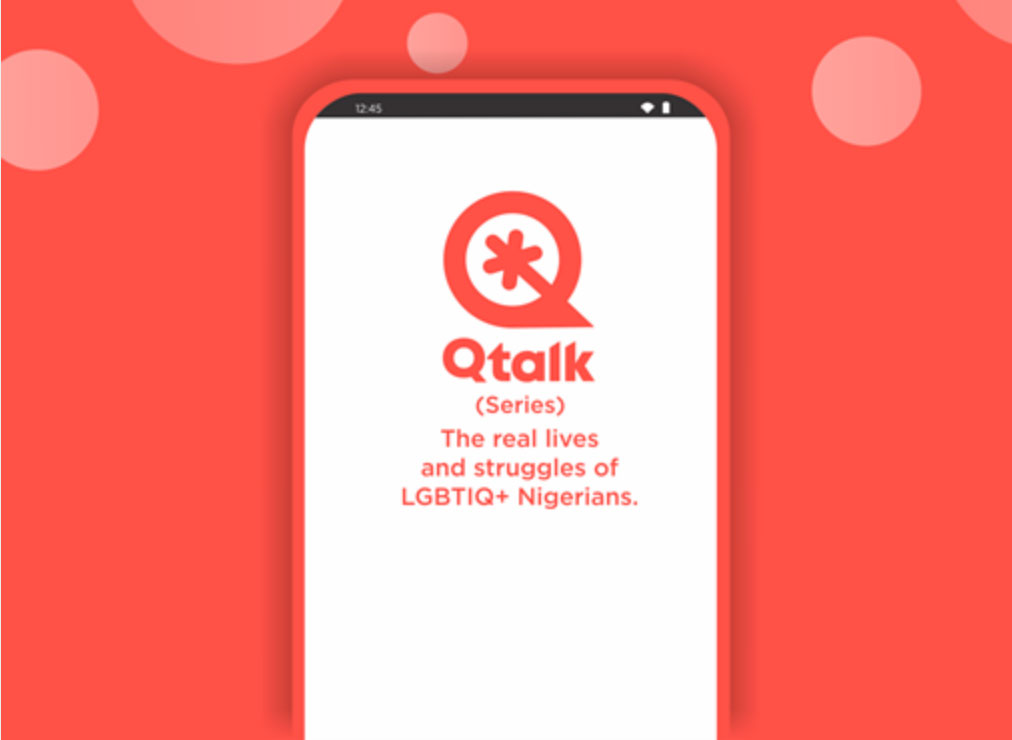 By Mike Daemon
Qtalk users' names have been changed in the following writeups, which were contributed by the counselors who provide advice to LGBTQ+ Nigerians via the free Qtalk app:
Family forces gay man to have sex with women, seeking to turn him straight
Eze, a 21-year old Nigerian gay man, said he's under pressure from his brothers who are trying to turn him straight. In his support request, he wrote:
"I am psychologically unstable and under serious pressure from my brothers who want me to turn straight. They are my seniors and they are currently supporting me financially so I don't have a choice but to obey them. I have been forced to have sex with two women, and I am tired, I don't want to try it again. How do I escape this situation? I am just messed up"
In a response to Eze's request, the counselor empathized with his situation and mentioned how it was dehumanizing what he's been subjected to. The counselor also acknowledged that it was completely wrong what his family was doing to him as well as re-emphasized that no form of conversion therapy has ever been effective.
Eze was put in touch with a counselor who works at an LGBT community center in his state, who is following up with the issue to ensure that he gets the support he needs, which might involve extracting him from his current situation.
Bisexual woman struggles to deal with the loss of her lover
Deborah, a bisexual Nigerian lady, says she's having a hard time getting over the death of her lover, whom she had been been dating for two years. In a support request, she wrote:
"It's been 3 months since Ebiere died. We have been dating for 2 years now and I still can't get over thinking about her. It's so depressing and I seem not to be able to do anything else. I think I need all the help that I can get now."
In a response, her Qtalk counselor acknowledged that dealing with the loss of a loved one, particularly those with whom we had a close relationship, can be difficult and that feeling miserable and, in most cases, depressed can be expected and is also very normal. However, one can still get over the grief and feel better again with the right support.
Though still in counseling, Deborah's situation is improving and she's learning new ways to deal with her grief through the support provided by the counselor.
Gay man worries he will lose lover who plans to leaves the country
Jake, a Nigerian gay man, says he is worried that he might lose his boyfriend who is already finalizing plans to leave the country. In a support request, he wrote:
"I am afraid that my boyfriend leaving the country will be the end of us even though he has promised me that we will reunite. A part of me feels that he is selfish after all the promises we made to each other and then now he just wants to leave me behind. How will I cope?"
In a response to his support request, his Qtalk counselor told him his feelings are valid and that it was OK for him to feel betrayed. However, the counselor also mentioned that people can be unpredictable. Love sometimes comes at a price, the counselor said, and one of the ways that we show that we actually love somebody is to set them free and to let them make their own choices and decisions.
Jake was also asked to be somewhat hopeful and maintain the friendship with his lover and see what the future holds for the two of them instead of dwelling only on the negative side of what might happen.
Trans woman worries her relationship might be falling apart
Juliet, a Nigerian trans woman, says she's worried about how her sexuality is affecting her relationship. In a support request, she wrote: "I think that I am asexual and it is affecting my relationship. Sex between me and my boyfriend is just not getting any better; in fact, I seem not to be interested in sexual activities with him, even though I love him"
In a response to her support request, the Qtalk counselor stated that many contributing factors could underlie her current lack of interest in sexual activities, seeing that it was something that she seemed to have enjoyed at the beginning of her relationship. The counselor pointed out that stress, a traumatic experience, diet, etc. are some of the issues that can cause a person to lose interest in sexual activity.
Juliet has remained in discussions with the counselor as they explore her situation and hope that they'll be able to figure things out.
Lesbian, raped by 3 men, struggles to deal with the trauma
Chinyere, a 22-year-old Nigerian lesbian who was raped by three men, says the experience has affected her psychologically. She is considering taking legal action but is scared of what might happen if she does. In her support request, she wrote:
"A few months ago, I was raped by 3 guys in my area. I know them. They said that I am a lesbian and that they wanted to change me. Since the incident, I have not been myself. I kept dreaming about it. They threatened me not to speak to anyone about it, else they will come for me, but I want them to pay for what they have done."
In a response to her, her Qtalk counselor empathized with her, reminded her that the rape wasn't her fault, and told her she had done nothing to deserve such wickedness. Chinyere was put in touch with a lesbian-focused organization in her state which has taken up the issue. In addition, Chinyere has continued to receive psycho-social support and seems to be doing better.
To download the Qtalk mobile app, click HERE.
To support the Qtalk project financially, click HERE.