Over 100 young persons who were arrested in Asaba, Nigeria, and alleged to be gays and lesbians are now facing homosexuality-related charges in court.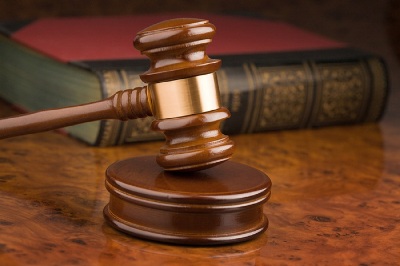 The young persons were all arrested at a birthday party last month at Delta Park Hotel in Asaba, Delta State.
A statement released by the Interfaith Diversity Network of West Africa [IDONWA], a regional network of human rights activists and faith-based individuals who have been actively working on the case, revealed that the network paid for the release of some of the arrested persons and the families of the arrested persons were made to pay substantial sums of money to bail their wards.
Read also: Nigeria: Police arrest over 100 alleged gay and lesbians
In their statement, they called on the Nigerian government to ensure the implementation of laws and policies that promote respect and dignity of Nigerian citizens.
Read the Network's full statement below:
Statement on the Arrest and extortion of Nigerian Youth in Nigeria

Asaba, June 26, 2018

Interfaith Diversity Network of West Africa is a regional network of activists, faith-based individuals, advocates and individual activists working for inclusion of diverse persons to create a world governed by respect and dignity.

The Network members are worried by the incessant arrest and extortion of young people in Nigeria, its member country by police personnel and the Special Anti-Robbery Squad popularly known as SARS. On June 9, 2018, the Network got a report from its Country Champion that 100 young people who had gone to celebrate the birthday of another young person in Asaba Delta State of Nigeria were arrested by truck load of police officers who claim they were acting on the instruction of the Commissioner of Police. Unfortunately these young people were quickly taken to court and family members are made to pay huge sums of money to bail their wards.

Nigeria is under a democratic leadership and is a signatory to laws and policies which guarantee the rights and dignity of its citizens, including passage of the 2017 Anti-torture Act by the Buhari administration. However, there seem to be a dis-connect between the passage of laws that protects citizens in Nigeria and the practices thereafter. The country's use of SARS whose primary duty is to check anti-terrorist attacks to intimidate young law-abiding Nigerian citizens is a trend which must stop!

The unlawful arrests and detention of young Nigerians who have not committed any crime run contrary to international, regional and national laws signed and ratified by the country and negate its principles of citizens' protection.

Interfaith Diversity Network of West Africa has been on ground in Asaba Delta State of Nigeria to bail and ensure freedom of the young people and hereby call on the government to:

As a matter of urgency, check the activities of SARS and other law enforcement officers who violate the rights of innocent Nigerian citizens.

Ensure the implementation of laws and policies that promote respect and dignity of Nigerian citizens.

Remove all barriers that impede the realisation of the rights of all Nigerians.

Address in a systemic way the various forms of abuse faced by young people as they go about their lawful businesses

The Network is currently in 11 West African countries and will continue to monitor the implementation of rights of West African citizens.

Signed:

Davis Mac-Iyalla
Executive Director
Interfaith Diversity Network of West Africa