Prof. Anthony Mbonye, the former Director General of Uganda's Health Services who has been instrumental in advocating for healthcare access for homosexuals, sex workers and key populations, died Sunday in Kampala. The cause of his death is still unknown to the public.

---
From the African Human Rights Media Network
---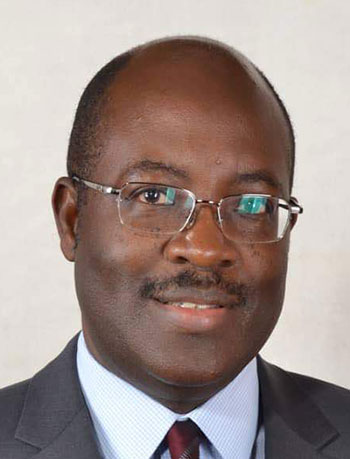 By Kikonyogo Kivumbi
Mbonye, was a professor at the School of Public Health, College of Health Sciences, Makerere University and Uganda Christian University.
Mbyonye earned appreciation from the LGBT community and from HIV-positive Ugandans through his advocacy to ensure that lubricants, anti-retroviral therapy, care, treatment and support are available to help prevent and treat HIV/AIDS and STIs. He also advised government not to leave any section of the population behind in the fight against the spread of HIV.
For his efforts, he was badly smeared in local media as a gay sympathiser and a liberal official unfit to hold a government office.
In 2017, he was briefly demoted after a bitter dispute, marred by smears, erupted between political leadership of the Ministry of Health and technocrats over the purchase of sex lubricants, which were described as "for homosexuals" supposedly at a cost of as much as 3 billion Ugandan shillings (approx. USD $1 million). He was reinstated after the decision was challenged in the High Court.
However, the figures given to the media were exaggerated to cause public anger. In fact, only about USD $22,459 was used in the first official purchase of lubricants, as obligated by the terms of its grant from the Global Fund. The lubricants were not just for homosexuals, but for sero-discordant couples and other people.
The Health Minister had planned to make a statement to the Ugandan Parliament about the lubricant purchase, but dropped that plan on the assumption that it would have been out of step with many Ugandans' anti-gay sentiments. 76Crimes obtained an advance copy of the minister's planned statement to parliament.
Prof. Mbonye's wife Lucy Nakyoobe, the State House comptroller and incoming head of Uganda's Public Service said her husband died having forgiven her tormentors.
Uganda government pays tribute to Prof. Mbonye
"I want to express condolences to our incoming Head of Civil Service, Lucy Nakyobe, on account of the death of her husband, Dr. Mbonye. His untimely death is a big disappointment for the country and all who know his work in the medical service," wrote Ugandan President Yoweri Museveni in a tweet. "He still had a lot to contribute. I salute Lucy Nakyobe because she did everything possible to support him during the time of his sickness. She was always briefing me. May his soul rest in eternal peace."
The Ministry of Health tweeted, "Prof. Mbonye's immense contribution to the health sector will never be forgotten."
Mbonye writes book critical of intrigue in health sector
In January 2019, Prof. Mbonye released a book titled Uganda's Health Sector Through Turbulent Politics (1958-2018) which alleged scandals at the Ministry of Health. He wrote that top jobs in the ministry were not being awarded on merit but rather on technical know-how and who lobbied best, sparking protest from Health officials.
The book followed his resignation from the ministry where he served as Director General of Health Services, a position he held from 2016 to 2018.
He stated on his website:
This book demonstrates that politicians in Uganda have not always been enthusiastic advocates for the health system–as exemplified by Uganda's independence movements as well as subsequent governments. Furthermore, this book reveals that Uganda's infant and child mortality rates experienced two depressive curves despite overall improvement over the last 60 years: one in the 1970-1980s during Idi Amin's rule, which was beset by social and economic disruptions and poor governance; and another in the 1990-2000s, due to the numerous rebellions that broke out. As a result of this political turmoil, Uganda's successive governments have often expended their budget on politicking and the military, at the expense of investing in social services. Thus, Uganda has suffered from inadequate infrastructure, a shortage of drugs, as well as poor staff remuneration and a crisis in their motivation.
Kikonyogo Kivumbi, the author of this article, is the executive director of the Uganda Health and Science Press Association. Contact him at [email protected].