For more than a week, Congolese LGBTI+ rights activist and Rainbow Sunrise Mapambazuko executive director Jérémie Safari has been hiding from death threats in Kinshasa, more than 2200 km from his home in Bukavu. 76crimes spoke to Safari and his lawyer, Mikwiza Ilanga (a pseudonym for his protection), to learn more about the situation on the ground for LGBTI+ human rights defenders.
---
From the African Human Rights Media Network
Subscribe for free in the box at right.
---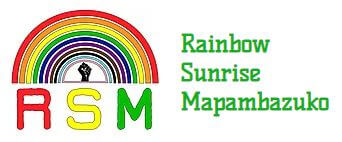 Telephone interviews conducted on March 28 and 30, 2022.
What have been the main developments in your situation?
Jérémie Safari: I arrived in Kinshasa on March 24. The evening before my arrival in Kinshasa, I discreetly left Bukavu for Goma, taking the boat that makes the last crossing of Lake Kivu.
On the morning of my departure, the local judicial police were looking for me. The facts of which I am verbally accused echo my activism in favor of human rights and my supposed LGBTI proselytizing aimed at youth.
Now that I am in the capital, more than 2200 kilometers from Bukavu, I am relieved.
I plan to stay here with a friend for a few weeks, before considering a hypothetical return to Bukavu, when the situation allows me. It is useless for me to consider any return as long as I do not have the financial means to live in a safe area of the city.
What is Jérémie Safari's legal situation?
Mikwiza Ilanga: The inspector of the Bukavu prosecutor's office is investigating Jérémie's case with relative discretion. However, it is an open secret in Bukavu that it is the activities of Rainbow Sunrise Mapambazuko in favor of homosexuals that are what put him in legal jeopardy. Some people claim they are promoting homosexuality.
From a penal point of view, homosexuality is not illegal in the Democratic Republic of Congo, because what is not forbidden is authorized. On the other hand, Article 176 of the Congolese Penal Code punishes any offence against modesty or morality. Nevertheless, I do not believe that activities in defense of human dignity and human rights represent an infraction of the law.
At present, my role is to prepare the rights of the defense by serving as an interface between the public prosecutor and Jérémie Safari, in order to know the case better, while avoiding unnecessary pre-trial detention at the end of a first hearing.
Jérémie, what message would you like to send to the rest of the world?
Jérémie Safari: I am not the only member of my organization who is threatened with death on a daily basis. But I was lucky enough to escape a situation that could have been fatal. Today I got out alive, but no one knows what may happen tomorrow. LGBTI rights activists are being murdered in the Democratic Republic of Congo.
Last year, for example, transgender activist Dorine Moka was poisoned in Lubumbashi in the south of the country. Not all of us want to leave our countries, because we are needed here. Nevertheless, faced with threats to our lives, we ask international civil society to be more responsive to the warning signals we send out.
You can support Jérémie Safari by making a donation on the following link: https://www.rainbowsunrisemapambazuko.org/donate
Related article:
LGBTI+ rights defender in the Congo: I'm threatened with death (Feb. 22, 2022, 76crimes.com)