LGBTQ+ Nigerians benefit from the support provided by volunteer counselors via the Qtalk app, which is supported by this site and by the St. Paul's Foundation for International Reconciliation.
---
From the African Human Rights Media Network
Subscribe for free in the box at right.
---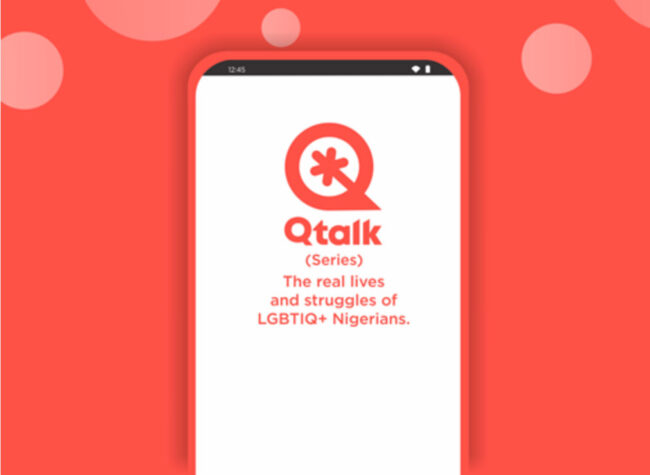 Cynthia, a 24-year-old Nigerian trans woman, is worried that she is unable to find a man for a relationship.
In her support request she wrote:
Responsible men are not coming my way. The ones that are coming are looking for just sex, which is usually the case. Others run away once they discover that I am not a cisgender woman. This is becoming a real concern for me and it's making me depressed lately as I don't know how long this is going to go on.
In response to her support request, the counselor validated her feelings by letting her understand that it's indeed hard for trans people all over the world to find suitable partners due to their unique identity.
The counselor stated that this is simply because many men are uncomfortable with what they are unfamiliar with especially as there's limited understanding about what it means to be trans.
The counselor stated further that, in as much as being in a relationship can be fulfilling for most people, it isn't what should entirely determine one's happiness. The counselor also stated that trans or not, stressing too much about finding a potential partner can impact negatively on a person's mental health and that sometimes it is good to allow things to take a more natural turn in life.
Conclusively, the counselor suggested that there's nothing wrong with her continuing to put her self out there, but she should first identify and clearly define what she wants out of a relationship and a potential partner. She shouldn't just throw herself at anyone and should avoid allowing any form of desperation to creep in.
The counselor added that sometimes focusing more on self-growth and engaging in other meaningful activities can help take a person's minds off the creeping frustration that comes from failed expectations in regard to finding a suitable partner.
Overall, Cynthia spent two weeks receiving support from the counselor and expressed satisfaction with the care, which led to a satisfactory end of the session.