"We will not be intimidated," Ugandan LGBTI leader Frank Mugisha said in response to the May 17 shutdown of the country's celebration of the International Day Against Homophobia, Biphobia and Transphobia (IDAHOT or IDAHOBIT). "As members of Uganda's LGBTI community, it is important to remain steadfast and resilient in the demand for the respect of our human rights and dignity, especially in the face of adversity."
Many international LGBTI rights advocates expressed solidarity with Uganda's LGBTI community. Below are two organizations' statements of support.
The International HIV/AIDS Alliance, a partner with Mugisha's Sexual Minorities Uganda (SMUG), which organized the IDAHO event, stated:
"We strongly condemn the actions of the Ugandan government, which are a blatant disregard for the human rights of lesbian, gay, bisexual, transgender and intersex people. The discrimination and stigma LGBTI people face in Uganda affect all areas of their life, including their right to access health services and is a major driver of the HIV epidemic within this community," said Christine Stegling, executive director of the Alliance.
This is the eighth LGBTI event the state has interfered with in less than two years. The narrowing space for civic organising, in particular for the LGBTI community, is of deep concern for community-led organisations who are crucial in the fight for LGBTI rights and in efforts to end AIDS.
Richard Lusimbo, research and documentation officer at Sexual Minorities Uganda and a PITCH[local anti-HIV training program] advocate, said: "Intimidation and threats from government officials make it so difficult for civil society to even reach out to their constituents. We should be independent and supplementing the work of government, but government is doing everything possible to hinder the work of civil society, which is a huge violation of our rights.
"Access to HIV services are greatly affected, both for testing and getting on treatment. People are scared they will face discrimination in clinics and be chased away. And the service providers are in a difficult situation, because they never know if their premises will be raided by the police."
Although the Ugandan Constitution should take precedent over the law and protect the rights and freedoms of all its citizens, regardless of sexual orientation, the reality is that same-sex relationships have been illegal in Uganda since British colonial rule and are currently punishable with a prison sentence.
Lusimbo said: "The minister of ethics' actions are gross. His portfolio is clear – to look into ethics and integrity – and what he is doing is the complete opposite. He should be focusing on ensuring people have access to quality services and information, tackling corruption, and ensuring all people's right to associate and assemble. Instead, he is breaking the law with impunity."
In recent years, homophobia and violence against LGBTI people has increased and in 2011, David Kato, a gay rights activist and advocacy officer for Sexual Minorities Uganda, was bludgeoned to death in his home. This came just weeks after he won a court victory over a tabloid that called for homosexuals to be killed.
In Uganda, LGBTI activists are incredibly brave people, but it is constitutionally wrong that they should have to live this way. LGBTI people are entitled to the rights and freedoms protected in Uganda's Constitution, which includes the right to hold events such as IDAHOBIT. The Ugandan government has a responsibility to protect, not deny, these rights.
The European Union mission in Uganda is flying the rainbow flag for the first time in Uganda to show solidarity with the LGBTI community, who are refusing to be cowed by yesterday's events.
The Dignity Network, a group of organizations across Canada involved in supporting the human rights of LGBTI people globally, stated:
Dignity Network condemns crackdown against LGBT+ Ugandan activists and allies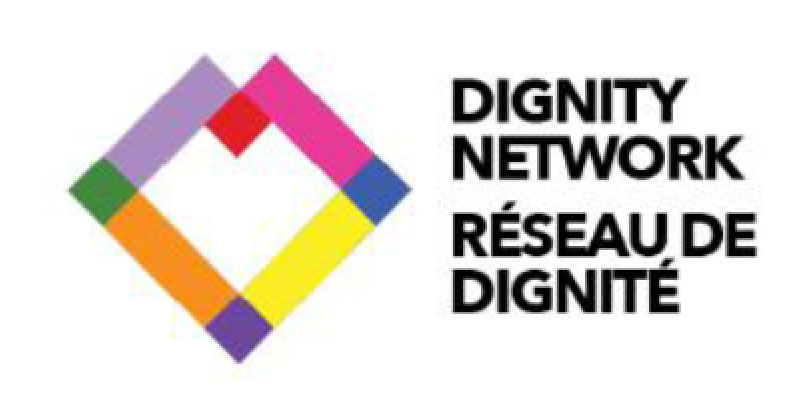 May 17, 2018 — The Dignity Network condemns today's actions by Ugandan police to forcibly shut down a peaceful private gathering of Ugandan LGBT+ activists and allies to mark the International Day Against Homophobia Transphobia and Biphobia (IDAHOTB).
This year's IDAHOTB is commemorated under the theme "Alliances for Solidarity" and recognizes the critical role that allies play in realizing the human rights of LGBT+ people. In recognition of this significant day Uganda's major LGBT alliance, Sexual Minorities Uganda (SMUG) — which represents more than sixteen civil society organizations working on LGBT+ human rights — held a private event for its allies and supporters. Invited guests included diplomats from missions of the United States, United Kingdom and the European Union in Uganda.
Ugandan officials have an unfortunate history of disrupting gatherings where the health and human rights of LGBT+ people are discussed. This includes forcibly ending the last two annual Pride celebrations and the recent blockage of a conference addressing HIV and vulnerable populations. To avoid government intervention, today's gathering took place on the grounds of SMUG's gated compound behind high walls. Despite this, the country's notoriously homophobic Minister of Ethics and Integrity, the Honourable Simon Lokodo, ordered police to close the meeting and attendees were given 20 minutes to basically flee or face prosecution.
Today's outrageous action by Minister Lokodo is yet another example of the total disregard for the constitutional rights of Ugandans, including the rights to assembly and association found in Chapter 4 Section 29 of the Constitution of the Republic of Uganda. This action also violates international human rights treaties ratified by Uganda, including the International Covenant on Civil and Political Rights and the African Charter on Human and Peoples' Rights.
The Dignity Network is Canada's only national network of organizations working on LGBT+ human rights around the world with a mandate to encourage more effective Canadian federal government engagement on international LGBT+ issues. The Dignity Network stands in solidarity with civil society groups and other allies in Uganda working for the full realization of the human rights of LGBT+ people. We also call for an immediate end to hostilities against the peaceful objectives of SMUG and other allies on the ground.
Further, we urge the Canadian government to:
1) Consult with local activists to determine the appropriate response to this breach of Uganda's constitutional and international human rights obligations;
2) Ask the Ugandan government for an explanation of today's tragic turn of events; and
3) Formally register Canada's objection to this violation of Uganda's constitutional and international human rights obligations.
The human rights of LGBT+ people around the world must be respected and upheld.