A 24-year-old Durban man remains in hospital almost a week after he was beaten by three men in a brutal anti-LGBTIQ+ hate crime.

---
From the African Human Rights Media Network
Subscribe for free in the box at right.
---
Speaking from his hospital bed, model and PA Mfundo Ngobese, told Mamba Online how he was the victim of violent homophobia in the early morning of Sunday, April 24.
Ngobese – who identifies as a gay man – and his friends had just left the 58 Albany Groove club to head home. When they were near the Durban City Hall, Ngobese became separated from his friends. He then saw three men approach his friends, who then started running away.
As they fled, one of the men walked to the confused Ngobese, who was unsure of what was happening. The man then allegedly said to his accomplices, "Here's another one", and then attacked Ngobese.
"I tried to run away from them but one of them tripped me. I fell on my right knee and from there I was beaten on my face. I started bleeding blood from my mouth and nose. I was also kicked in my right leg," he says.
Left bleeding and crying on the ground he called out to his friends who came back to take Ngobese to the Addington Hospital.
"That's when I found out I was badly wounded. My mouth and chin were hurt and half my teeth are broken. The femur on my right leg is also broken. And it's due for an operation."
Ngobese does not doubt that he was attacked because of his LGBTIQ+ identity. "I wasn't mugged. I had a phone with me and they didn't take it. They kept on saying they hate gays. I believe I was punished for my sexuality," Ngobese says.
"Since I was admitted to hospital I haven't got up from this bed because I can't walk. I am using a urine bag to pee and if I need number two I have to ask for a pan to do that in. I'm in pain and I have traumatic attacks each and every night having to remember what happened to me. It's hard."
Aside from the emotional trauma from the assault, Ngobese is concerned that his physical injuries may prove to be long-lasting and could affect his modelling career,  which has included runway work.
"I'm worried about my face and also about my leg. I will need physiotherapy for me to be able to walk properly again," he explains.
Ngobese hasn't been able to open a case with the police. He asked a doctor to call the police and for a completed J88 form reflecting his injuries but he says nothing has been done yet.
Asked why he decided to go public with his ordeal, Ngobese asserts that it's important to speak out against LGBTIQ+ hate crimes.
"I have never felt safe as someone who's gay because of the killing and assault of the LGBTIQ community that we face each and every day. As the LGBTIQ community, we have suffered a lot and when we open cases they are not taken seriously because of who we are. I believe that everyone is equal. All I ask is to not be treated like an animal as if we don't belong anywhere. We are queers, we are not sinners. We are also human."
On April 27, when the nation celebrates Freedom Day, South African President, Matamela Cyril Ramaphosa praised the nation for creating a conducive environment for homosexuals to practice same-sex marriages and partnerships.
However, at least 24 LGBTIQ+ South Africans were murdered under horrific circumstances last year. Most recently, Pinky Shongwe, a 32-year-old lesbian woman, was stabbed to death in Durban last month, reportedly because she rejected a man's romantic advances.
There is currently no definition of a hate crime under South African law. The long-delayed Prevention and Combating of Hate Crimes and Hate Speech Bill, which would change this, was the subject of recent parliamentary public hearings.
This is a slightly edited version of an article that first appeared in Mamba Online. It also appeared recently o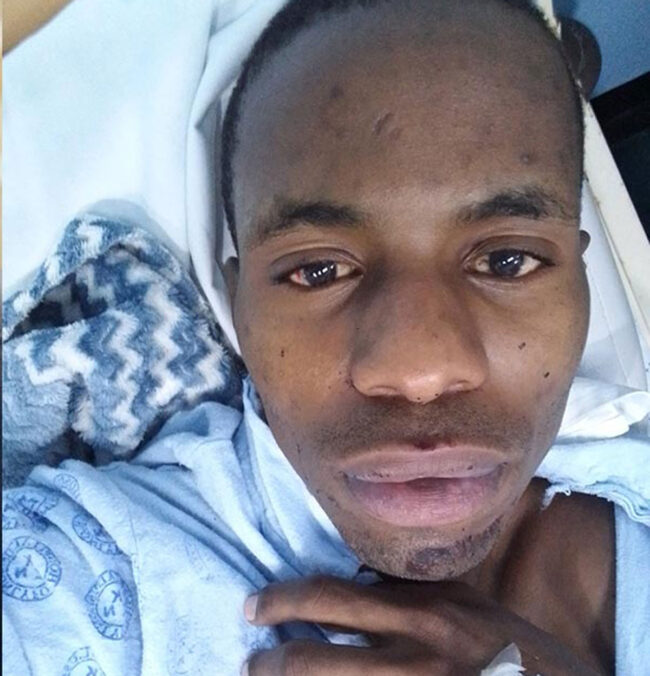 n our affiliated Erasing 76 Crimes news site.